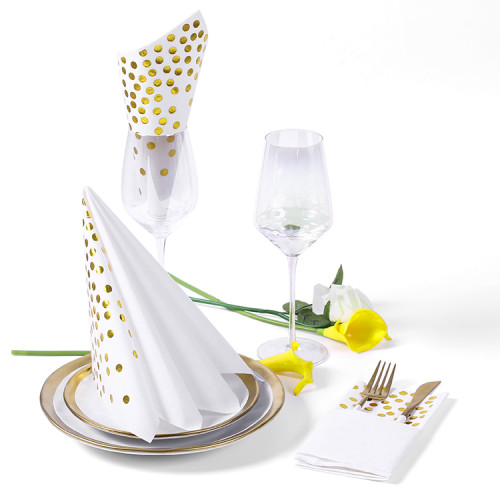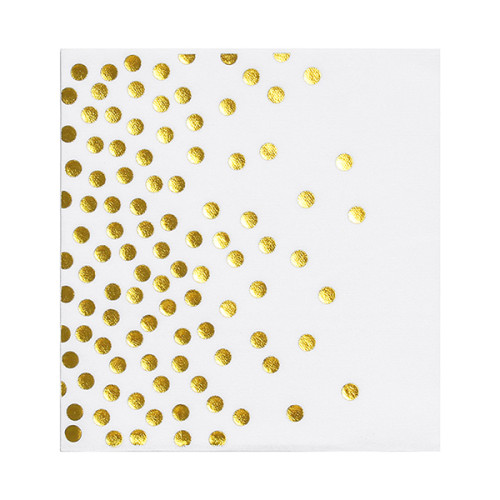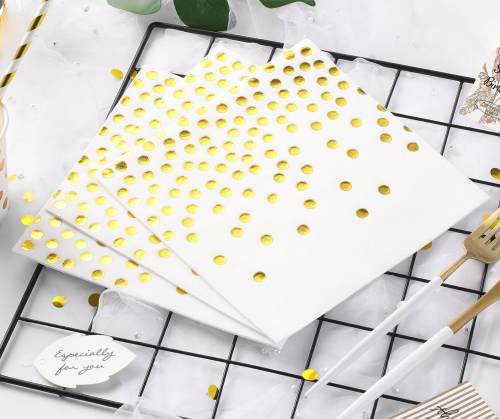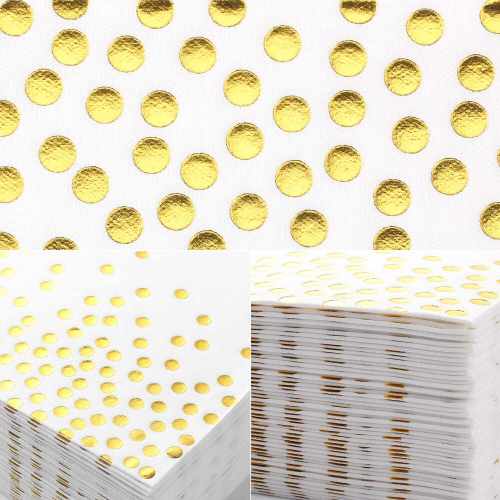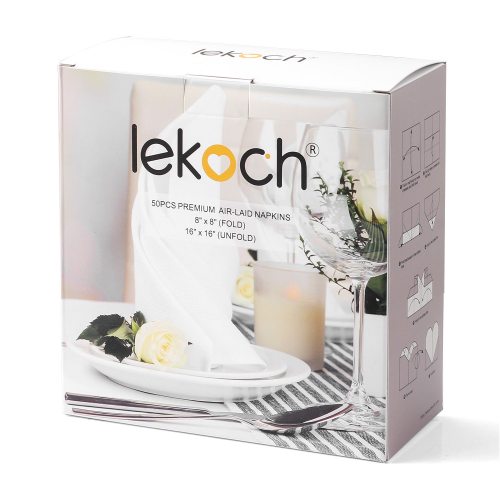 Lekoch Air-laid Disposables Paper White with Gold Dots Napkins 50PCS
Item specifics
Material

The original wood pulp
Color

white witg gold dot
Description
Lekoch napkin paper has the perfect balance of elegance, quality, and function. (BUY NOW)
Air-laid napkins provide the softness and absorb-ability of a cloth napkin, and the convenience of a paper napkin. It gives restaurants an reasonable way to provide a more sophisticated dining experience for their guests. Their biodegradability allows them to be thrown out with food waste making cleanup quick and easy. These napkins are absorbent enough to be used as a disposable hand-towel to be used after washing hands. They are softer than traditional paper towels, and are not as rough on skin.
Features

Perfect Size

Use these versatile napkins anywhere from bars and restaurants to catered events and parties.

Napkin Folding

These napkins are very easy to fold any napkin styles to impress your friends or guests.

Natural wood pulp: (highest quality in napkin)

Only wood pulp used for the first time can be called the natural wood pulp. Usually, its fiber content is about 80% or more, so the napkin made of natural wood pulp is even, delicate and healthier.

Large Size & Heavy-duty Disposable Hand Towels:

Make your every guest feel special using these disposable paper towels, smooth and has a size of 16 x 16 inches when unfolded that guests can thoroughly dry their hands on one towel. Not only your guests will feel exceptional, but also safe as you can prevent cross contamination and the spread of any infectious disease.
Dimensions & Specs

*Manual measurement, data is for reference only
Application scenario
Lekoch 16"x16" Dinner Napkins are similar to cloth napkins in many ways but they are elegant enough for even the fanciest occasion, they are soft and they look great in napkin rings.It's sort of hard to imagine disposable dinner napkins being elegant enough for important events, especially weddings. until you experience the Lekoch napkin paper.At present, Lekoch have had hundreds of brides and wedding planners use our napkins for their big days, and recommend us to their other friends and family members.


Product style
Our disposable paper hand towels have a strong construction and made of a superior quality substance which you can utilize guilt-free. Quick and easy to use and dispose and environment-friendly that you're not only protecting your guests but also mother nature. A must-have home essential that is at a great value for your money.